The Port of London Authority (PLA) is helping people find out where they can make a difference to the condition of the Thames foreshore with a new website, Cleaning the Thames, showing planned clean-ups.
The new website's interactive map aims to encourage more litter removal across the tidal Thames foreshore. It will connect people keen to volunteer with upcoming clean-up events and provide a central hub for the storage of data about the rubbish collected. Individuals collecting litter can also record their picks on the website's homepage.
The website has been launched after communities along the Thames sought out the river as a place to relax during the COVID-19 lockdown and wanted to do something about the accumulations of litter they encountered.
Event organisers can create an account on the website and set up litter pick events along the Thames. All events on the foreshore need a permit from the PLA. The website allows organisers to enter their event details online so the PLA can review and approve them from a safety perspective. Members of the public can view events on the interactive river map, book onto them and, most importantly, start litter picking and cleaning up the foreshore of the Thames safely.
Organisations such as Thames 21 will list their litter picking events on the site.
Emily McLean, the PLA's technical advisor on water quality said:
"The River Thames is home to an abundance of thriving wildlife; however, the last half century has also seen the river become filled with ever increasing quantities of litter. A recent study carried out in partnership with Durham University found that single-use items constitute approximately 60% of the debris accumulating in the PLA's passive driftwood collectors.
"People are working hard to ensure their riverside beauty spots are clear of litter. This website will help co-ordinate and target litter picking and improve the environment for everyone."
The Cleaning the Thames website will help event organisers see where clean-ups are being planned, meaning clean-ups can be undertaken in areas not cleared previously and maximising the impact of these efforts. Having a clear overall picture will enable the PLA to support litter clean-up efforts in some locations by providing cages into which the rubbish collected can be put and collected for disposal.
You can visit the new website via this link: cleaningthethames.pla.co.uk
The website launch complements the PLA's wider work cleaning the river. Their driftwood service recovers more than 200 tonnes of rubbish from the Thames every year – including last year a record 71 trolleys from a single site. The PLA is also the principal backer of the Cleaner Thames campaign which encourages people to bin their rubbish to help keep it out of the Thames.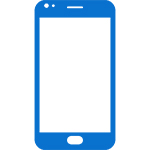 To book onto events, contact the organisers using the details provided.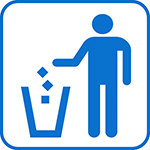 Now it's time to organise transport, get your wellies on and most importantly have fun while cleaning the Thames.